Remote Workforce Solutions
Now more than ever, businesses rely on Black Box® to deliver products that make working remotely secure, simple, and safe.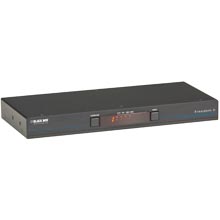 Glide and Switch technology provides seamless keyboard and mouse operations across up to four separate PCs.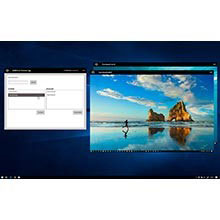 Leverage the power of your Emerald KVM Matrix by accessing sources from your Windows 10 laptop.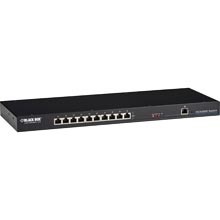 Connect up to 30 users and computers with the DCX compact matrix switching system.
Remote Networking and Connectivity
The Bright Side
With people and businesses around the globe facing unprecedented challenges, Black Box wants to shine a light on the exceptional things our clients and team members are accomplishing.
A major television network called Black Box to help them connect their Emerald® KVM system to a disaster recovery site that has another manufacturer's discontinued KVM system installed. The Black Box system engineering team worked with the customer's network team and was able to make the connection, allowing the network's employees to access the DR site's system over the WAN and across the internet from multiple locations.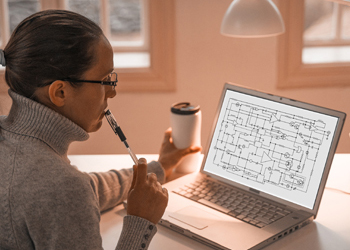 A leading manufacturer of graphics processing units for the gaming and professional markets, as well as system-on-a-chip units for the mobile computing and automotive market, needed to quickly support remote workers as they faced the shut-down of their development offices and labs. They turned to the Emerald KVM system, and the Remote App specifically, to support remote server work and deliver the high-quality user experience required.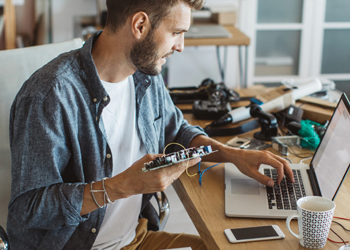 At Black Box, we turned to our own technology to enable system testing of new products by R&D team members working from home. The Emerald KVM system is being used to control internal servers and devices remotely over WANs across the VPNs. Specifically, R&D staff members are using Emerald Receivers and the Windows Remote Access App to connect remotely. This gives the development and system test teams everything they need for complete control of the target servers and attached devices.
Purchasing and Support
Black Box has a global team of skilled technicians ready to help you select and configure products to enable your employees to work remotely.
For additional information, questions, or purchasing inquiries, complete the Rapid Response Form and a member of our dedicated team will reach out to you shortly.
For any other issues, questions, or to speak with someone urgently, view our contact us page.