Multiple Computer Access over IP
Need More Information?
Give us some info, and we'll get in touch.
Contact Us Now
The award winning Emerald® 4K KVM over IP is a Unified KVM system that delivers pixel-perfect HD or 4K video over an IP network. It allows reliable extension and switching of video (DisplayPort or DVI), transparent USB 2.0 and bi-directional analogue audio signals across any combination and number of physical and virtual desktops and servers. Easily access both physical and virtual servers— with virtual machine support for VMware®, Microsoft® and Citrix®, using PCoIP, RemoteFX and RDP 8.1. The Emerald Remote App turns any Windows 10 device into a software KVM receiver - without the need for additional hardware.
With more capabilities than other KVM solutions currently on the market, Emerald delivers superior value, lowering your costs of ownership and saving your IT investments.
Emerald® Unified KVM Features
---
Remote Computer and Server Access

Access and manage an unlimited number of servers, PCs, and virtual machines from any location and share resources such as hardware and licenses across a dedicated KVM network, an existing IP network, or even the internet

4K over IP KVM Matrix Switching

High-performance, secure KVM and AV routing of 4K60 DisplayPort 1.2 and HD DVI video as well as transparent USB 2.0 signals

Remote BIOS-level Access

Benefit from BIOS-level access to troubleshoot, reconfigure, reboot and power cycle servers remotely

Remote Virtual Machine Access

Provide access to virtual machines, such as Vmware® and Microsoft® over RDP 8.1 or PCoIP, to lower IT costs
Emerald® Unified KVM Benefits
---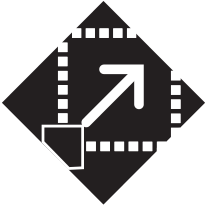 Futureproof and Scalable KVM
Start with HD and add 4K at your own pace. Scale a small point-to-point extension up to an enterprise KVM matrix of unlimited endpoints by adding additional receivers/transmitters.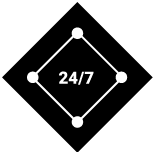 Network Resilience
Designed with 24/7/365 critical applications in mind, Emerald 4K is configurable with redundant network paths via SFP+ ports (fibre or copper) for fail-safe operation. Supports complete switchover to a backup control room location.
True USB Emulation
True USB emulation, supporting USB HID devices, X-Keys, USB push buttons, Wacom® tablets, USB mass storage and other high-speed USB 2.0 devices.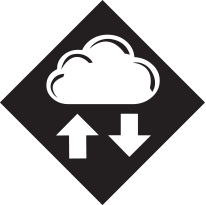 Remote Access to Virtual Machines
Enable multiple users to access any number of physical and virtual servers and desktops. Support for VMware®, Microsoft® and Citrix®, using RDP 8.1, RemoteFX and PCoIP.
4K Pixel-perfect Video
Extend and switch HD and 4K video. Adjust compression in five steps up to pixel-perfect image transmission — every pixel visualised at 60 fps with 10-bit colour depth.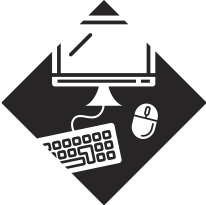 KVM Software Receiver
Use the Emerald Remote App to turn any Windows 10 device into a software KVM receiver. Connect to mulitple transmitters and virtual machines simultaneously and from everywhere.
New: Emerald® Remote App For Microsoft Windows® 10
---
The Emerald® Remote App is a new KVM software receiver that enables remote computer access to both physical and virtual machines from any Windows 10 device. The Remote App increases mobility, device access and monitoring on your Emerald System and delivers a full HD video desktop experience up to 40 fps from multiple connections that can be launched simultaneously. This facilitates device management and access to your Emerald KVM network from anywhere you want.
Supports HD video up to 1920 x 1200 and provides access to both physical and virtual machines over an IP network or WAN connections
Open connections to multiple devices simultaneously
Licence-based access authenticated by the Boxilla® KVM Network Manager in real time, ensuring the Emerald administrator has full control (view licence options)
Industry Applications
---
Emerald® KVM Use Cases
---
Emerald Product Portfolio
---
Associated Products
---
While Emerald® is a one-of-a-kind solution that opens up the revolutionary new world of Unified KVM, the platform builds upon time-tested KVM technology evolved by Black Box since the early 1990s. Emerald works flawlessly with many popular Black Box product families, including: the DKM proprietary direct-connect KVM system; the Freedom II KM Switch for easy switching just by moving a mouse between screens; the ControlBridge® system for one-touch, multisystem control; and the award-winning Boxilla® KVM Manager.
Boxilla®
KVM Manager
Boxilla® Centralised KVM & AV Manager allows local or global centralised management of KVM networks. Monitor network traffic, add or remove resourcs and users, and prevent unauthorised network access through intrusion detection.
Buy Here
Freedom II
KM Switch
This 4 or 8 port USB KM Switch allows switching between up to 8 connected PCs by just moving your mouse from one screen to another. Compatible with all Emerald products.
Buy Here
Controlbridge®
Room Control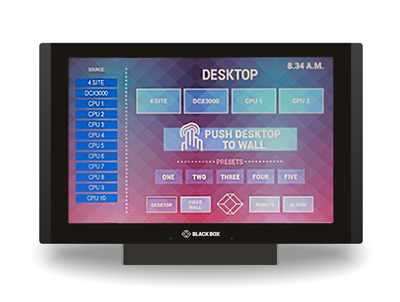 Versatile touch-based multisystem room control processor. ControlBridge allows control room operators to switch between sources or whole room setups.
Buy Here
Resources
---
Bridging the Gap Between Physical and Virtual Servers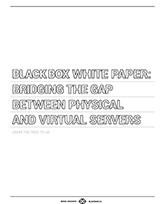 Download White Paper
Webinar: Future Trends of KVM Switching & Extension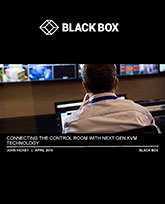 View Webinar
Case Study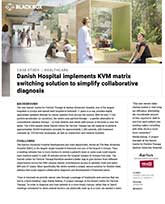 Download