Public Safety Control Rooms
Respond, restore, and recover from emergencies and disasters with a control solution from Black Box.

The Right Solution For Public Safety Control Rooms

---
Get More Information
Black Box can help you design a control room for your application.

Give us some info, and we'll get in touch.
When you need fast, informed decision making, leave the tech to us.
When lives are on the line, information is critical, and every second counts. The hub of every emergency operations center and 911 call center is the common operation picture. Black Box control room solutions for public safety enable the sharing of real-time video and information between the field and operations centers. The result is full situational awareness and faster response times from incident detection to resolution.
Black Box has the deep technical expertise, a wide support system, and an extensive portfolio to put together a solution for your specific application. Count on our experience in designing more than 500 control rooms a year for your emergency operations center.
Black Box emergency operation center solutions will enable you to:
Respond faster
Quickly access to mission-critical applications and data
Share content from any device, anywhere
Provide local and remote sharing, including video walls and mobile devices
Simultaneous operate in secure and unsecure domains
Integrated control across multiple systems
Eliminate the need for PC application software
Client Success Stories
---
Case Study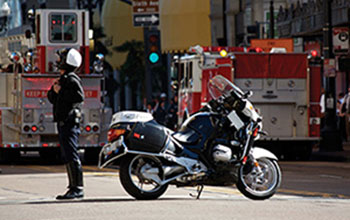 Call Center Simplifies Visualization and Resource Coordination
A countywide emergency 9-1-1 call center was staffed by a single person at a time to handle various types of emergency calls, including police, fire, and accidents.
Read More
Technology Products BLOG
---
Heard Outside the BOX
---

"Your technical expertise is excellent. That is why we come to you."
Mike Brummer
RJS Electronics

"We looked at various digital KVM systems available on the market. We opted for one that gave us the necessary flexibility and that can be operated using standard infrastructure components."
Nico Sommer
ProSiebenSat.1 Produktion

"No other solution on the market passed our test."
Scott Rohrer
Mandalay Creative Services