A more flexible way to acquire IT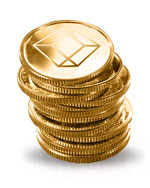 Black Box asset Financing and Leasing Plans allow you to acquire the solutions you need now, with payment plans that are spread over time. With a plan that is flexible, you can make timely upgrades and additions, often without increasing your monthly repayment amount.
Leasing not only allows you to improve performance by acquiring the latest technology without tying up capital or existing lines of credit, but it also protects you against future obsolesce – a major issue for any technology-driven company.
Key Benefits
Paying for technology products and solutions over time offers companies many benefits including:
Improved Cash Flow and Instant Return on Investment
By making monthly payments over the duration of a finance agreement, businesses can spread payments over the useful life of your equipment, rather than having to find the capital up front.
Tax Savings
Regular, monthly payments can qualify as a trading expense and are therefore tax deductible, making the acquisition of IT services and product more cost-effective.
Increased Flexibility for Future Upgrades
Technology changes rapidly, and avoiding obsolesce is key to staying ahead. With leasing you can expand or upgrade your systems as the need arises.
More Available Budget
Instead of spending lump sums on rapidly depreciating assets, you can allocate resources to where they're needed most giving you the freedom to invest in other areas of your business.
Fully Flexible For All Your technology Needs
Financing solutions can be tailored to suit your particular business requirements – whatever combination of products and solutions you require.
Unaffected Bank Lines
Our financing solutions have no effect on your other borrowing options.
A Straightforward Financing Solution
Black Box is an Authorised Finance Partner with priority access to WestWon's state-of-the-art online quotations systems – ensuring businesses always get a rapid response to their finance enquiry.

Leasing Example
Value of equipment
£5,000.00
Date of agreement
03 August 2013
Type of finance
Minimum Term Rental
Term
36 Months
Frequency
Monthly
Monthly Rental
£172.37
The flexible finance plan will be subject to an initial setup fee.
Subject to underwriting and changes in funding costs.
All figures exclude VAT.
There has never been a better time to upgrade your equipment with the most up to date technology, but by working with Black Box, we can help you spread the cost of repayment.
For a no obligation quote, or to find out more about our finance and leasing options contact our sale team on 0118 965 6150

Black Box financing options are carried out in partnership with WestWon who are members of NACFB and the FLA (Finance and Leasing Authority), so you are guaranteed a safe and high quality service.
Our Finance Partner WestWon is a leading provider of equipment asset finance and leasing to all types of companies in the UK, both large and small. Using the latest technology, WestWon helps fund capital equipment purchases in a tax-efficient way that maximises cash flow, by offering quick quotes and fast finance at competitive rates. As a WestWon Finance Partner, we have access to a wealth of experience in leasing and provide advice on the best options for today's fast-moving business environments. As a member of respected asset finance and leasing bodies such as the FLA and NACFB, WestWon is fully compliant with leasing industry best practices and is committed to providing transparency in all transactions with both customers and suppliers.
For more information about WestWon Tel: 01494 611 456 or see www.westwon.co.uk
Financing for spends of £1k or more. Please ring your account manager or the main sales line to discuss your requirements.